About us
Our aim is to help you to discover the power, excitement and pure joy of moving freely in all directions of open space. The Antigravity hammock allows you to escape everyday stresses for an hour whilst pursuing health and well being.
We offer classes suitable for participants of all fitness levels, you don't need to have any prior knowledge of yoga or gymnastics. Aerial Yoga is not only a workout for the body, it is also a practice of presence that refocuses the busy mind.
"Suspend your disbelief"
I guarantee that I can make you healthier, happier and taller,
in just one session" Christopher Harrison, Founder Antigravity Fitness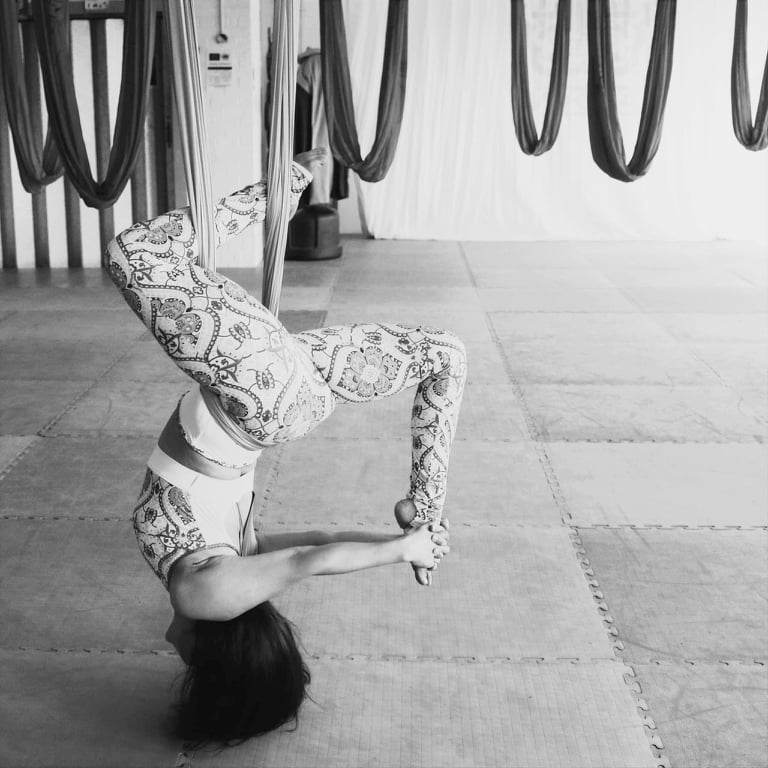 .
Don't let your fear of falling stop you from flying...